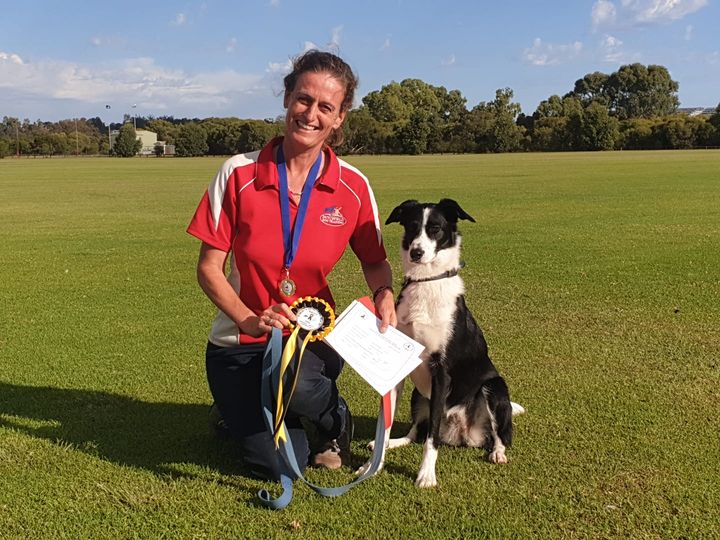 Hi, I'm Becky. I'm the owner of Dutchfield Dog Training.


A little bit about myself: I've been training dogs for over 23 years. It started out as a hobby, being a trainer for the local dog school in The Netherlands. I completed the Martin Gaus Academy Instructor's course and for many years, I was teaching puppy classes and later on, other more advanced obedience classes.
In 2006 I emigrated to Australia where I worked as a Police Officer for Wapol. I was still running dog training classes in my spare time. In 2011 I decided to change careers and started my own dog school. Since then, I have been working full time as a trainer and a dog behaviorist. I am proud to have developed a very popular and successful business where we cater for group obedience classes (from puppies to advanced obedience), agility classes, tracking classes and private lessons where I work with the owner on their dog's behavior issues.
I love sharing my knowledge and creating online courses will enable me to reach many dog owners who will greatly benefit from the content of our courses!
Thank you for choosing Dutchfield Online Courses!
Manners and Obedience Skills course:
Too busy to take your dog to a group class?
Your puppy hasn't had all the vaccinations yet but you are keen to get started with his/her training?
Your dog is not good with other dogs so you want to practice at home first?
You are currently in lockdown and really need to start teaching your dog good manners?
You can't commit to coming to class each week?
You want to complete a course at your own pace when it suits you?
There is no dog school close by?
Then our very popular online Manners and Obedience Skills course is perfect for you!
Learn how to reward wanted behavior and correct unwanted behavior.
Teach your dog important obedience skills!
22 easy to follow lessons followed by demonstration videos from dog trainer and behaviorist Becky Breedveld.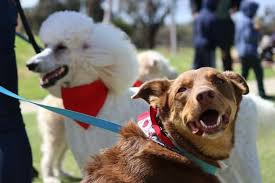 Sarah – Bunbury:
"Rusty just finished his basic obedience one training, and he has made such improvements in different areas. Becky was just amazing, she has such an extensive knowledge of every topic and training technique we cover. She is very passionate and makes the training environment fun, rewarding and informative. Can't wait to come back and do more. Thank you so much Becky for all your time and help, it was really wonderful."
Amelia and Albert, Donnybrook:
"Having recently completed Dutchfield Dog Training obedience 1 with my eight month old Australian cattle dog, Albert, I was totally impressed by Becky's professionalism, from my initial enquiry to completion certificate - WOW!!
Becky has a very unique ability to successfully train both humans and dogs with her extensive knowledge and calm nature.
Her classes are well organized, informative and continue to be extremely beneficial to both of us. We are looking forward to obedience 2. Thank you very much Becky for bringing such a fantastic service to our community! "
Caryn - Donnybrook:
"Amazing trainer who not only trains your dog but the owner too. My 2 dogs are able to go nearly everywhere with me as they are so well behaved. Thanks Becky you're amazing"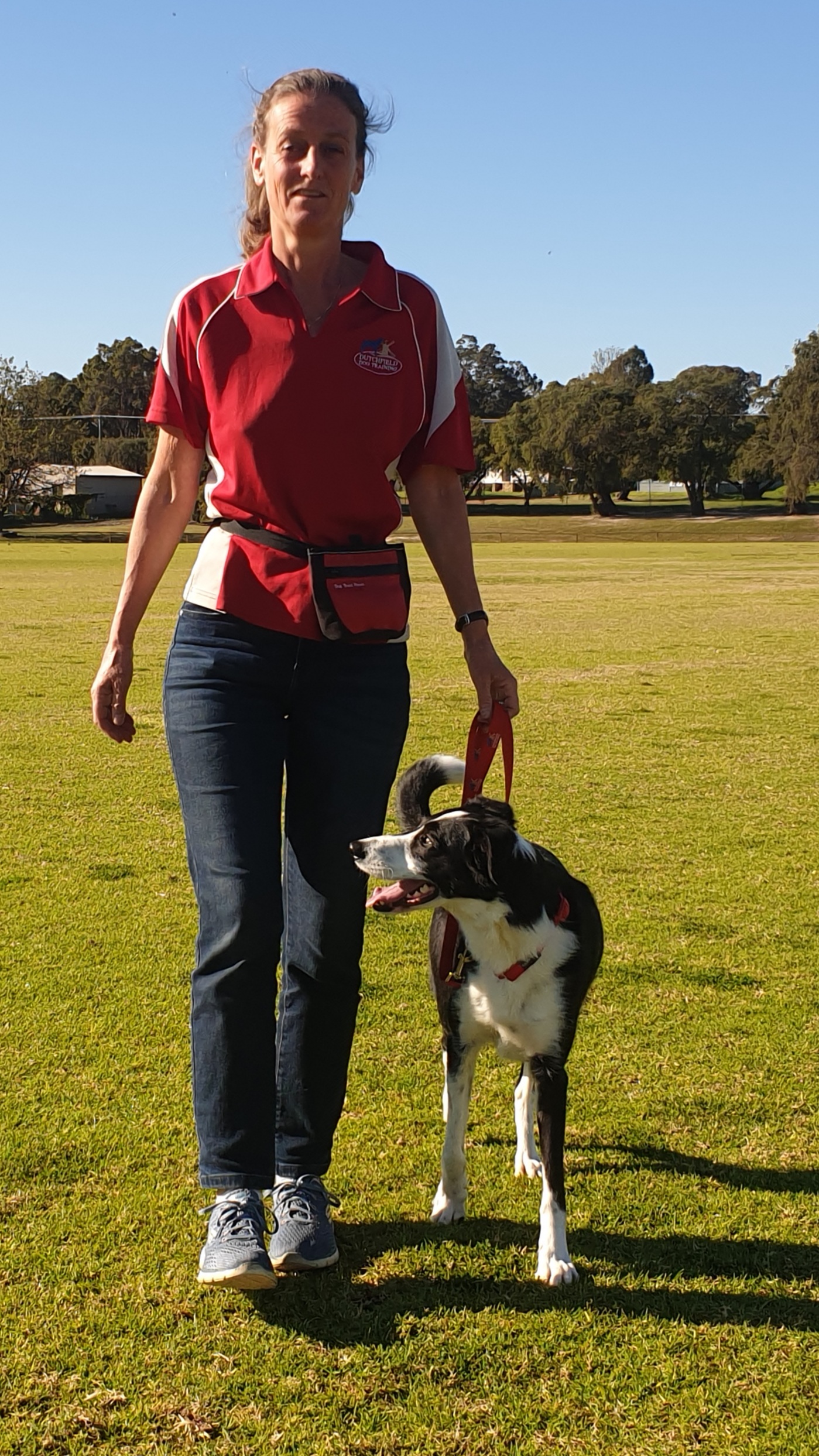 Hayley – Bunbury:
"Luca just finished obedience course 1 and I cant believe how much she has improved! Day 1 very insecure and forward to 6 weeks she now can happily sit within a meter of another dog without being scared and doesn't growl so much. She has also learnt lots of new things and is doing great with it at home to. Thankyou for all your hard work Becky you do such a fabulous job, very professional."
Nardia - Bunbury:
"Just finished basic obedience 1 class with our frenchy puppy and Becky has taught us so much! Can't wait to get started on the next round in the next few weeks"
Craig - Bunbury:
"Very knowledgeable and makes it fun for the dog and owners."
Carolyn - Bunbury:
"Becky is amazing! Recommend to anyone. We saw a big improvement on our dog straightaway and will continue going back. Thanks so much Becky."
Rebecca - Donnybrook:
"Great training with Becky and fun...my puppy is learning really quickly because Becky helps you to understand dogs better."
Susan - Bunbury: "Your knowledge and training advice makes life as a dog owner a pleasure - and fun !! For our dog too !! Perle is so much better with children and listens very well"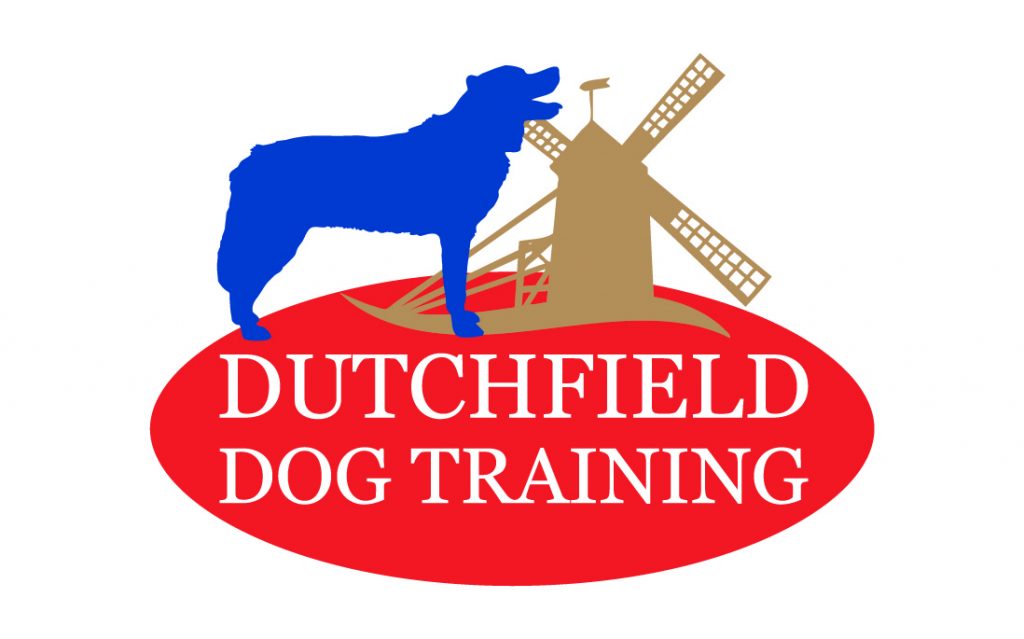 Alison - Donnybrook: "I can't recommend Becky highly enough. She is so enthusiastic and supportive. Her classes are fun and educational for both dog and owner and I love the mix of obedience exercises, games, dog psychology and introduction to different dog sports. They're also a great way to safely socialize your dog. My puppy was terrified of everything when I got him at eight weeks – other dogs, vehicles, people, birds, lawnmowers – anything that made a loud noise or was unfamiliar. His first class was spent hiding and refusing to participate; his next class involved crocodile rolls and sitting with his back to the class, again refusing to participate. However, by his fourth class – just as Becky predicted – he started to relax and socialize. Now, he loves going to class as much as I do!"
Kodee - Bunbury: "Highly recommend Becky! We have had 3 group sessions so far with our young puppy. She has excellent knowledge, skill and is a great teacher. Thank you Becky! Look forward to the coming weeks. 5 stars. really should be 10 star's but it only goes to 5."
Misti - Bunbury: "Becky has done so much for myself, husband & our girl Sash in only 2 sessions! Friendly, understanding & a great teacher to us all! Looking forward to working with Becky & our new dog in the near future! HIGHLY RECOMMEND!"
Amy - Collie: "Wow! Becky has definitely found her calling - what an amazing trainer she is! I have a border collie who started out barking non stop, then crocodile rolling and just being stupid - now we're almost finished with our basic obedience classes and he sits by my side the whole time, interacts well with the other dogs and participates in all the wonderful activities :) I love all the different elements in the basic obedience classes too - rather than just the usual "sit, drop, stay" kind of basics Becky adds in agility, doggy dancing and so many fun filled activities that work wonders. Signing up for her next obedience classes and agility too - would recommend taking her classes without question! Thank you Becky!"
Example Curriculum Manners and Obedience Skills
Written Content, Photos & Demonstration Videos
Is your dog calm, polite and attentive? Not many are, but this course can teach you how to turn a badly behaved dog into the dog you always wanted!
In this course I hope to deepen your understanding of canine behaviour, give you insights into canine psychology and show you how to teach your dog manners and important obedience skills.
Are you and your dog ready to start training? Enroll today!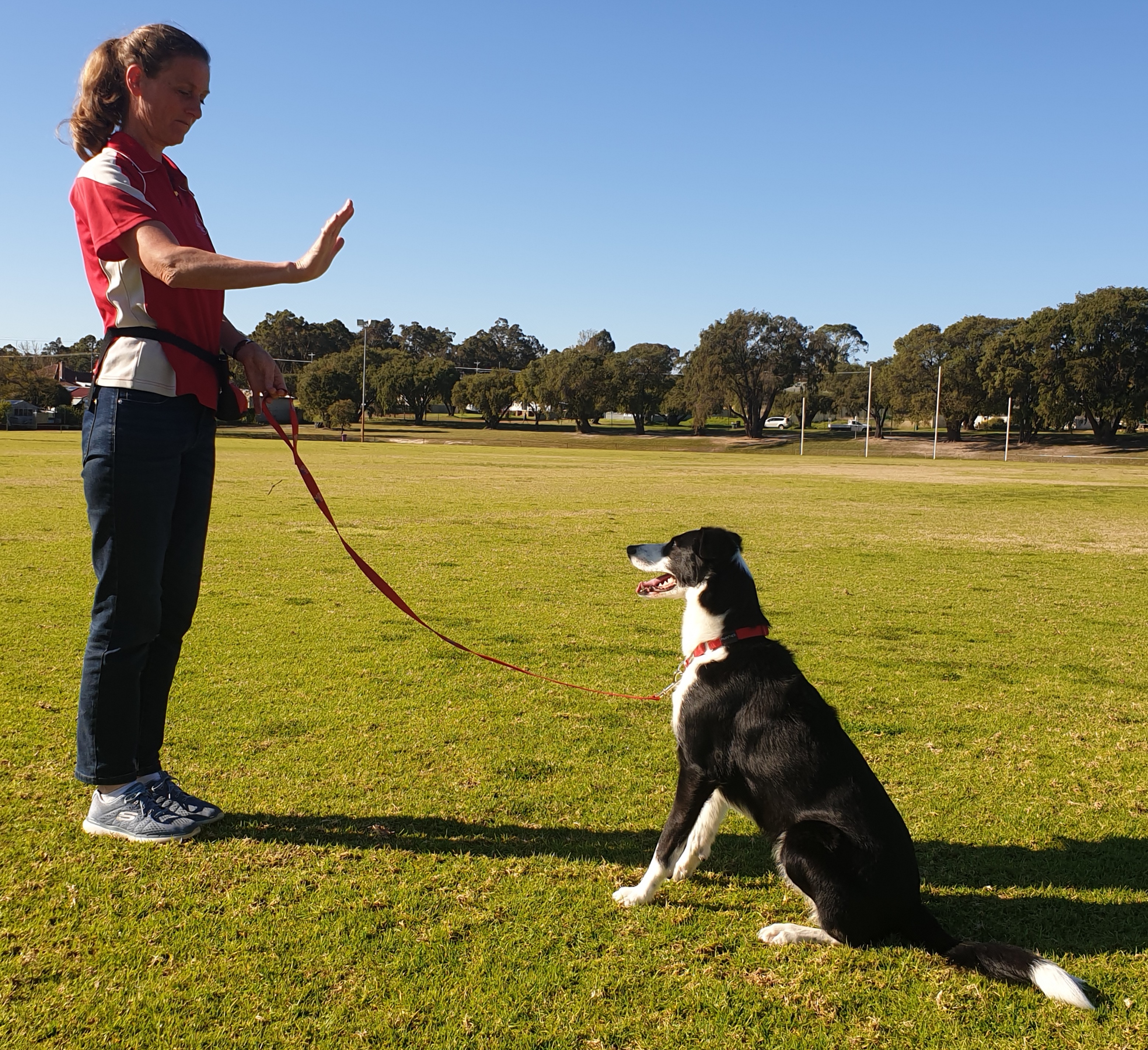 Check your inbox to confirm your subscription